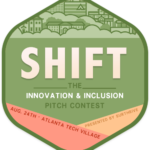 The inaugural 2017 SHIFT Pitch Contest aims to bridge the diversity gap in technology by giving women and minority entrepreneurs the opportunity to win 6-months free membership at Atlanta Tech Village along with other beneficial resources to help grow and scale their startup company.
@ Atlanta Tech Village
Thur. August 24th, 6:30pm to 9:00pm

Power Talk is an interactive workshop series that aims to educate creative entrepreneurs through conversation and community. We are calling all creators from around Atlanta to take a closer look at their online presence by exploring the basics of digital branding and social media.
@ WeWork – Colony Square
Thur. June 22nd, 6:30pm to 8:30pm

2nd Edition of The Service Exchange is here! Come connect with Atlanta's startup ecosystem to exchange skills and services with other founders in need to save money and build relationships.
@ Atlanta Tech Village
Tues. June 6th, 6:30pm to 8:30pm

ChooseATL is introducing Block Parties, an initiative to engage young professionals across the region to celebrate metro Atlanta's diverse communities and unite together behind our pride of ATL in a big way. We partnered with Fire in the Fourth Fest to represent the Edgewood neighborhood as one of the eight Block Parties happening simultaneously on May 20th!
@ Edgewood & Auburn Ave.
Sat. May, 20th, 3pm to 11pm

The Service Exchange is an open collaboration event that invites Atlanta's startup community to barter their skills and services in order to hurdle any costly challenges they are encountering. Save money and build relationships by exchanging services with other founders in need. 
@ Atlanta Tech Village
Tues. May 2nd, 6:30pm to 8:30pm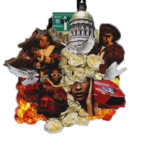 At this exclusive panel event, we host thought-leaders from a spectrum of industries — such as music, entertainment, and art — to explore new intersections between their field and technology. Together, we discuss how they've been impacted by the rise of tech, ways they've adapted and innovated along the way, and what they expect to see in the future.
@ General Assembly Atlanta
Wed. April, 19th, 7pm to 9pm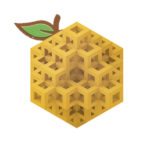 BLEND is an interactive networking event that mixes culture and technology by showcasing 3D prints representing Black History Month & the Atlanta culture while having the chance to interact with the HTC Vive virtual reality system and learn more about diverse leaders in Atlanta's tech scene.
@ ThoughtWorks Atlanta
Thurs. February, 23rd, 6pm to 9pm