How Collaboration and Competition Go Hand in Hand
The SharedSpace co-working community will be hosting their inaugural Collab & Compete Pitch Competition in conjunction with the Grand Opening of their new Cobb location this fall!
Collaboration
20 entrepreneurs from around Metro Atlanta will gather at SharedSpace Dunwoody on November 7th to collaborate with one another to improve and hone their own pitches before presenting to earn one of five spots at the main event on November 14th at the new SharedSpace Cobb location.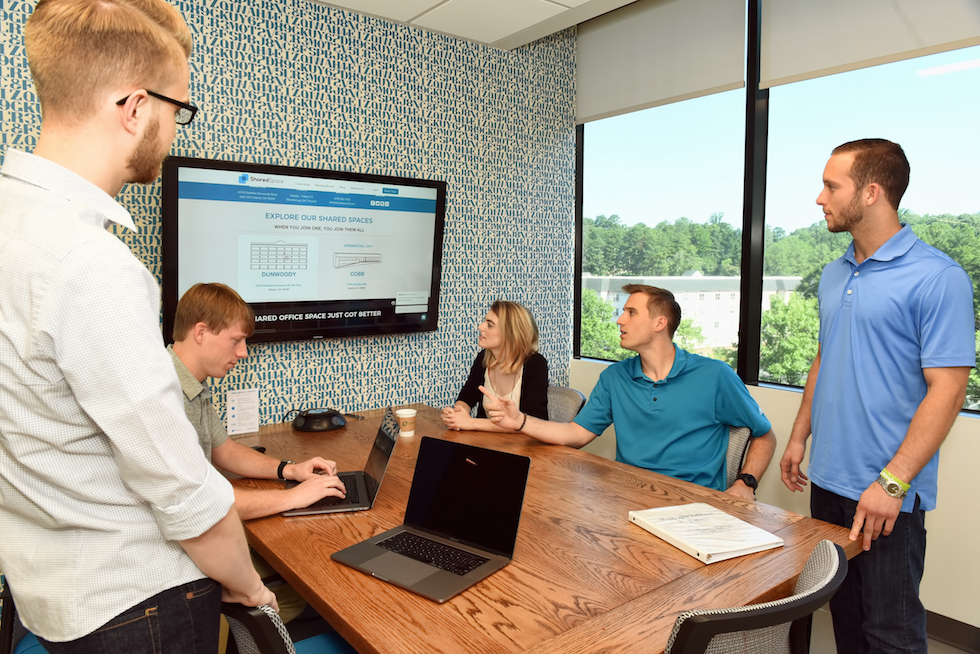 Competition
The 5 Finalists will pitch to a panel of distinguished judges for an opportunity to win a free Hot Desk Membership, consulting hours from local business leaders, and a grand prize of $2,500 for their business and an additional $1,000 towards any local charity.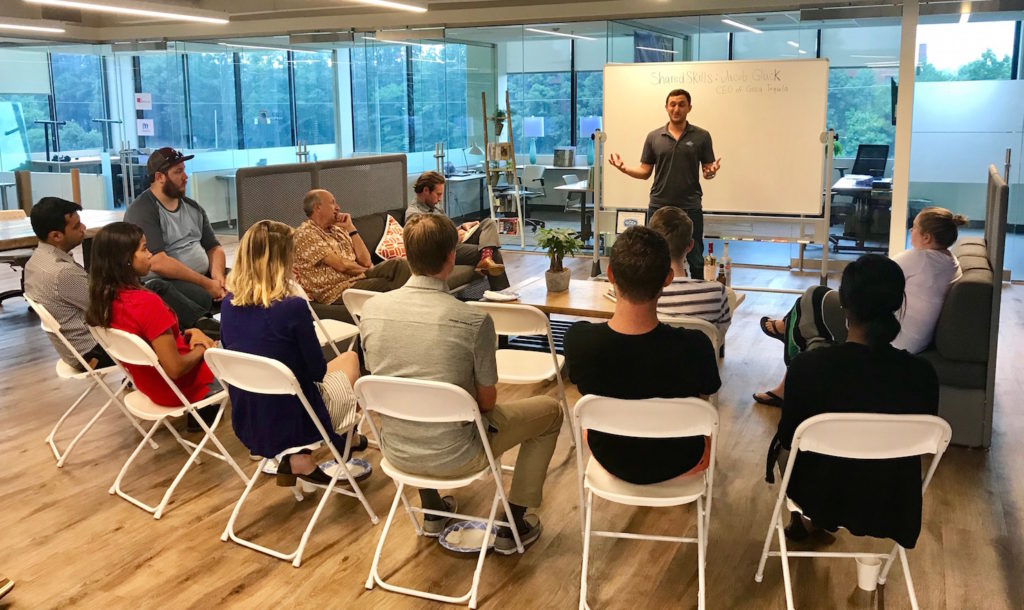 …But Why?
If you haven't already noticed from the oxymoronic name of this event Collab & Compete is not your typical pitch competition. The SharedSpace team sought out to create an experience that promotes the collaborative mindset and supports Atlanta's growing entrepreneurial ecosystem while giving back to the community in a charitable way.
Daniel Levison, COO of SharedSpace, is a proponent of "Sharing Your Success" and paying it forward. Danny founded ReStart 3:20, a non-profit organization and community center helping the homeless in Atlanta by providing food, shelter, and programs.
President of SharedSpace, Michael Everts, broke down the importance of the collaboration piece of the event stating, "Our goal… is to provide emerging businesses and entrepreneurs the opportunity to improve their business pitch by collaborating and critiquing that of their peers."
Michael continued by saying, "We believe that the spirit of competition can bring out the best drive and passion to succeed, so we wanted to combine the spirit of competition with collaboration!"
As SharedSpace learns and grows in the Atlanta community, they strive to be a tool for small businesses and entrepreneurs by providing a collaborative environment that promotes positivity, support, and a forward thinking mindset for their members to mutually grow together.
Invitation to Innovation
Join SharedSpace for an evening of collaboration, innovation, and networking! See below for events and activities:
First Round: Tuesday, November 7th | 3:00pm – 8:00pm | Shared Space Dunwoody – RSVP
FREE Work Day for participants and guests
Networking / Mixer
Watch 20 entrepreneurs 3-minute pitches
Main Event: Tuesday, November 14th | 3:00pm – 8:00pm | Shared Space Cobb – RSVP
Grand Opening Ribbon Cutting
Tour of New Space
Networking/Mixer
Pitch Competition